WARNING: READ THIS REVIEW before you invest in Fundrise!
Another money making idea I use is by investing in Fundrise. This is one way I generate some passive income. I've used Fundrise since March 2019 and I like it so far. I can still invest in real estate without the hassle of managing a property and dealing with tenets.
What is Fundrise?
Fundrise is one of the leading real estate crowdsourcing platforms based in Washington DC. Fundrise allows you to easily diversify your investment portfolio and invest in real estate with relatively small amounts of money.
You can start investing with $500 with a 90-day, money-back guarantee..
You gain access to valuable and expensive commercial real estate investments.
Investments are NOT liquid; Fundrise allows you to liquidate after five years, but there's no guarantee.

Who should consider Fundrise?
I chose to use Fundrise to invest in real estate without having to pick and choose different REITS (Real Estate Investment Trust) or investment properties. I can just setup a monthly auto transfer and Fundrise does it all for me. Essentially I can put my money in a pot and watch it grow without any work.
Fundrise fees and features
Account Minimum
$500
Promotions
A Starter Portfolio for $500, including a
free upgrade to a Core plan.
Commission
0.15% annual investment advisory fee
0.85% annual asset management fee
Which is ~ 1% annual in total
Account fees
$0 full account transfer fee
$0 partial account transfer fee
What's Great About Fundrise?
Fundrise offers many benefits to investors, including:
$500 initial investments: You can get started with just $500 by signing up for the Fundrise Starter Portfolio.
Potential for higher returns: As of 2018, the average annualized return on Fundrise investments was 9.11% based on Fundrise's website.
90-day, money-back: Fundrise offers a 90-day, money-back guarantee that it will buy back your investment if you choose to liquidate.
Pay zero advisory fees for 3 months: If you sign-up through this referral link you will get 90-days of zero fees.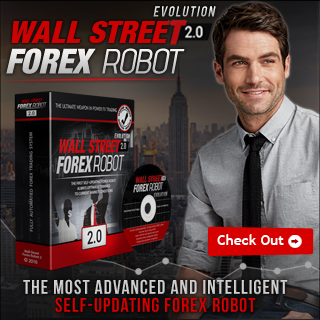 What's Not So Great About Fundrise?
Investments are not liquid: Fundrise's REITs are not traded on a public exchange, which makes them not liquid.
Crowdfunded real estate is new: Fundrise has posted high annual returns for the past couple of years, but there isn't any guarantee those returns will continue in the future.
Conclusion
Not only do I make money reselling online, I also invest in Fundrise. I would recommend giving it a try if you're looking for more passive income that requires minimal effort. It can help you on your road to Financial security.
Click the button below if you want 90-days of zero fees on Fundrise.